B.Sc. Medical Laboratory Technology (B.M.L.T)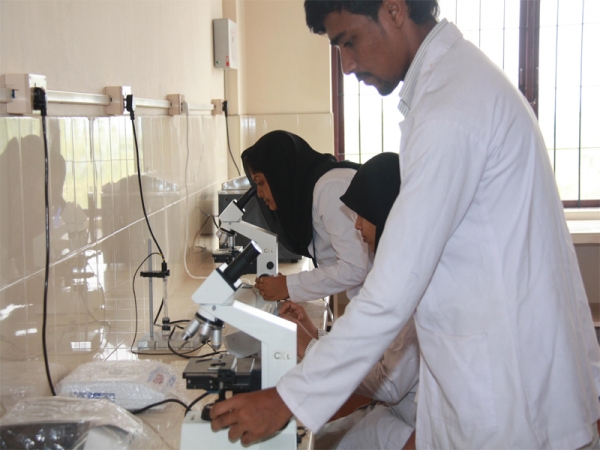 | Si no | Course Level | Graduation |
| --- | --- | --- |
| 1 | Full Form | B.Sc. Medical Laboratory Technology |
| 2 | Duration | 3 years and 6 month internship/ 4 years for Nepalees candidate |
| 3 | Course Type | Bachelor Degree |
| 4 | Eligibility | 10+2 with min. 45% marks in PCB/PCM |
| 5 | Admission Process | Entrance based and merit-based |
| 6 | Seat | 30 |
About the Course
Devsthali (P.G) College of Biomedical Sciences & Research, Srinagar Garhwal providing B.Sc. MLT. Medical Laboratory Technology is an Allied Health specialty concerned with the diagnosis, treatment and prevention of diseases through the use of clinical laboratory tests. Medical laboratory professionals have unlimited choices of practice settings. Hospitals, clinics, nursing homes, public health facilities, and commercial laboratories all have positions open right now for qualified laboratory professionals.
Pathology is a significant component of the causal study of disease and a major field in modern medicine and diagnosis. It is broadly used to refer the study of disease in general, incorporating a wide range of medical practices.
The Pathology department of our institution makes the students to understand the cause and mechanisms of human disease as well as how they are investigated in the laboratory.
Area of work
Medical Laboratory technologists work in five major areas of the laboratory.
Blood banking,
Clinical Biochemistry (chemical analysis of body fluids),
Hematology (blood related), Immunology (study of immune system)
Microbiology (study of bacteria and other disease organisms).
Histopathology/ Cytotechnology (study of human tissue),
Phlebotomy,
Urine analysis,
Coagulation,
Parasitology and Serology.